Focused Academic and Athletic Excellence
Welcome to the Bridge Program, a progressive approach to combining the pursuit of focused academic and athletic goals for 8th, 9th and 10th graders. The Bridge Program consists of a full school year of studies and athletic training all held at Stop It Goaltending. Brian Daccord, founder of Stop It Goaltending, Toronto Maple Leafs Goaltending Consultant and a former NHL goalie coach, is the program founder and each year selects a small group of dedicated goalies determined to propel their development. The results are remarkable as demonstrated in this video progress report. All Bridge students start with Brian Daccord's C4 training. Returning students advance to the Bridge Plus curriculum.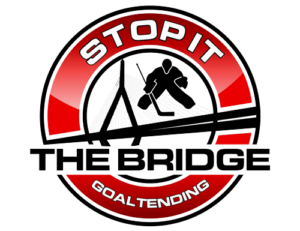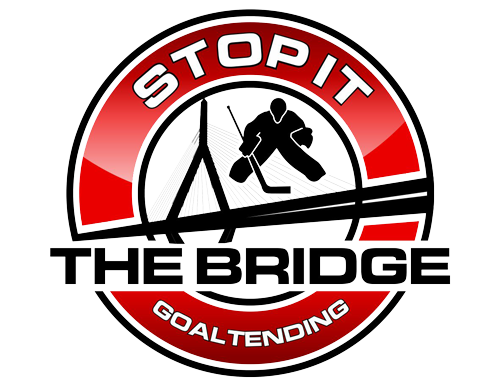 A Sample Schedule of the Daily Bridge Program
7:30 AM – 8:00 AM: Arrive at the PAD
8:15 AM – 9:15 AM: Goalie On-Ice Training or Off-Ice Training
9:30 AM – 12:00 PM: School Work
12:00 PM-12:30 PM: Lunch
12:30 PM – 1:00 PM: Assembly/Lecture
1:00 PM – 3:00 PM: School Work
3:00 PM – 4:00 PM: Off-Ice Training (Vision/Yoga/Cognitive)
4:00 PM – 4:15 PM: Bridge Dismissal
TECCA CONNECTIONS ACADEMY
Student-athletes participating in the Bridge program enroll with Connections Academy, an accredited online school that gives students the flexibility to learn and prepares them to excel in school and in life with an award-winning curriculum, direct parent involvement, and caring teachers and personalized instruction. Bridge participants will complete classwork and train at Stop It Goaltending Monday through Friday throughout the school year.

Academic Supervision is provided throughout the day as part of the Bridge program. Students follow the curriculum set forth by Connections Academy. The role of the supervisor is to ensure that the days' academic tasks are organized and completed. The Bridge academic supervisor is not a teacher nor a learning coach. Their responsibility is that the student-athletes are following their academic schedule, keeping them focused, and providing communication to the parents and coaches. The supervisor is responsible for creating an environment and culture in which the goalies can succeed in the classroom. Each day the Bridge starts with a primer. These primers are to get the student motivated for the day, teach life lessons and ethics as they apply to hockey and life in general. Students use an organizer to plan their day as well as weekend assignments and events.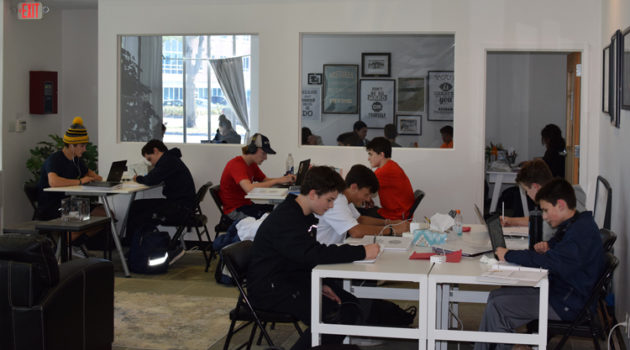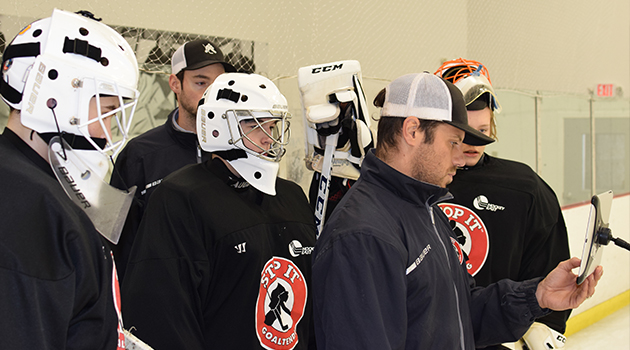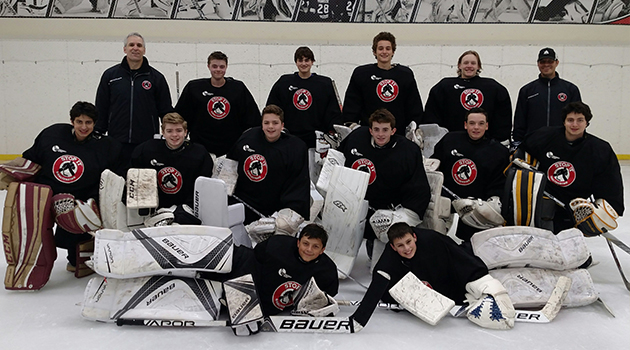 Goaltending Instruction in the Bridge program implements Brian Daccord's C4 Goaltending Development Model. The training is a comprehensive, concentrated, compounding curriculum where technique is learned and repeated perfectly before moving on to the next skill. This training is demanding more from the mental component than the physical and includes traditional and progressive save techniques plus advanced systems and strategies, puckhandling and power skating. Brian Daccord's C4 training includes extensive use of video and theory as this is a major component of the program. Bridge Plus goalies have already completed the one year Bridge C4 curriculum. Bridge plus training is specifically concentrated on reading the play and developing a clear and concise plan for every situation. The on ice and videos sessions break down how to see a play develop, calculate the options and react with the highest probability to make the save.Goaltending instruction at the PAD is provided by Brian Daccord and he is joined by David Schultz. Brian Daccord has a remarkable record of training elite goalies. He has helped develop over 25 NHL draft picks and scores of college goalies. His current client list includes NHL All-Star Cory Schneider, Stanley Cup champion Scott Darling, Ottawa Senator Mike Condon, NCAA DI National Champions Jon Gillies (Calgary), Nick Ellis (Edmonton) and Colin Stevens (Florida). Brian has traditionally trained 10% of all NHL goaltenders at one point in their careers, holds a Masters Degree in Sport Science and is the author of the book Hockey Goaltending which sold over 40,000 copies. David Schultz is a former student of Brian Daccord and is currently a SIG Director and goalie coach at St. Anselm College. Goaltending Instruction in Springfield is conducted by Jeff Walker. Jeff has been a Director at Stop It Goaltending for the last five years and through SIG has worked with some of the top goalies in the world as well as elite college and junior goalies.
Combined training over an entire school year will produce remarkable gains in skill, technique, reaction speed, physical and mental growth, and self-confidence. The Bridge Program is designed for goalies to study and train intensively for one school year to prepare them to move onto a traditional brick and mortar school with an elite hockey program. Placement support will be provided ensuring goalies are in the right spot moving forward.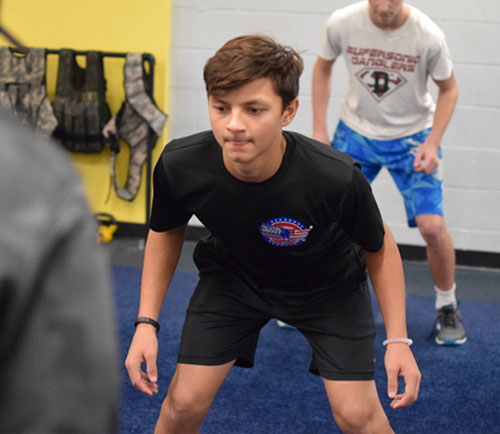 Brian Daccord
President | Founder
Brian Daccord is the President and Founder of Stop It Goaltending as well as The Special Assistant to the General Manager and Director of Goaltending Operations for the Arizona Coyotes. Prior to joining the Coyotes he spent five seasons with the Toronto Maple Leafs in goaltending scouting and development. He was the goaltending coach for Adler Mannheim in the DEL for six seasons, winning the German Championship in 2014-2015 under current Calgary Flames head coach Geoff Ward. He has also served on the staff of head coaches Pat Burns, Mike Keenan and Robbie Ftorek while goaltending coach for the Boston Bruins.
A native of Montreal, Quebec, Daccord played college hockey at Merrimack College which led to a seven year professional career in the Swiss National "A" League. Following retirement he returned to North America and earned a Masters Degree in Sports Management and authored the book "Hockey Goaltending" selling over 40,000 copies. He began his coaching career as an assistant at his Alma Mata while establishing Stop It Goaltending, LLC, which now trains over 1,000 goalies annually and has produced over 25 NHL draft picks. He is also the founder of the Bridge Program and the Stop It Goaltending GCG Prospects Event.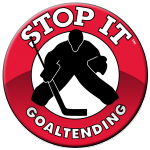 Former Boston Bruin goaltender and Calder Trophy winner, Andrew Raycroft, is on the ice everyday at the Bridge and goes out to see each Bridge goalie play in games live twice each season. Andrew Raycroft is currently a Director at Stop It Goaltending for the Bridge Program. Andrew had an 11 year NHL career where he played for teams such as the Bruins, Maple Leafs, Avalanche, Canucks, and the Stars. During his time in the NHL, he accomplished winning the Calder Trophy (Rookie of the Year) and was selected to the NHL All-Rookie Team. In Andrew's junior hockey days, he played 3 years in the OHL while accomplishing awards such as the OHL Goaltender of the Year, Outstanding Player of the Year and lead the OHL with the highest save percentage in his last year (.924).
After his playing days, Andrew began his coaching career at the University of Connecticut serving as the Goaltending Coach for three years. He is actively involved with the Bruins Alumni Association along with being a Hockey Analyst for NESN.
David Schultz is a Stop It Goaltending Director and is a former Goaltending Coach for both the men and women's teams at St. Anselm College, the University of New Hampshire and Bentley University. David played college hockey at Worcester State and in high school led Pinkerton Academy to the State Championship semifinals.
David has been working for Stop It Goaltending training programs since 2008 and was also a student at Stop It from the age of twelve. David has worked with goalies of all levels including Cushing Academy, the Beantown Bullies, The New England Wolves and the New England Stars at the Junior hockey level. Coach Schultz has a true passion and energy for the sport of hockey and goaltending and is tremendously popular with young goalies. A strength of his is the energy he brings every time he is on the ice and his ability to connect with goalies in a way that makes it fun to learn and get better.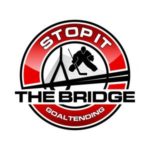 Jeff Walker Stop It Goaltending Director of Goaltending Development based out of Springfield, MA. Jeff has trained professional, college, prep school, high school and youth goalies and currently conducts goalie lessons at MassConn United Training Center in Agawam, MA. Jeff has worked with the Stop It Goaltending PGD and DHNL programs as well as the GCG Men's camps since 2013.
Jeff works as a goaltending coach with the Westfield State University division III men's hockey program. He also works with several prep schools and high schools throughout western Massachusetts and Connecticut. After playing for Agawam High School, Jeff went on to play at Worcester Polytechnic Institute where he started over 50 ACHA games. As a senior captain, he led his team to the NECHA semi-finals and a division championship and was selected to the NECHA All-Star team.
jeff@stopitgoaltending.com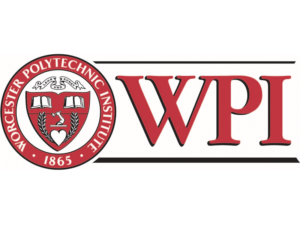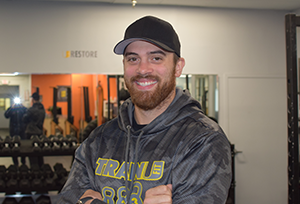 Dan Newton has trained extensively with goaltenders through the off-ice programs at Stop It Goaltending. Dan was a 2-time captain of indoor/outdoor track at Stonehill College where he received his Bachelor's of Science in Healthcare and boasts a 6-year streak for holding the school record in the shot put. He has worked the past eight years inspiring his clients to achieve greatness beyond the walls of the gym. Dan is a Certified Fitness Trainer with AFAA and has extensive knowledge of strength conditioning and athletic performance.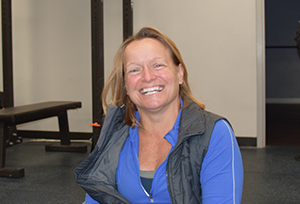 Kelly holds a B.S. in Sports Movement Science with a focus in Exercise Physiology from Salem State University. She is also a Master Sergeant with a 22-year career in the United States Air Force where she oversees the State of Massachusetts as the Master Fitness Instructor. Kelly is also a Nationally Certified Personal Trainer with ACSM and additionally holds the following certifications: AFAA Group Exercise, Johnny G/ Mad Dog Spinning, HKC Kettlebell, TRX, Sports Nutrition, Certified First Responder and CPR/AED certified.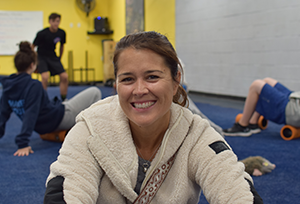 Kerry has vast experience in leading group fitness and her personal approach toward her clients is second to none. Kerry holds a B.S. degree from the University of New Hampshire in Health Management and Policy and is a Nationally Certified Personal Trainer with ACSM. She additionally holds the following certifications: AFAA Group Exercise & Kickboxing, Johnny G/ Mad Dog Spinning, Mat Pilates, ShockWave, TRX, Les Mills Body Combat, a Spartan Group X Coach as well as coursework with NASM Nutrition and CPR/AED certified.
Gary G. Kalloch, RDO | Eye On Performance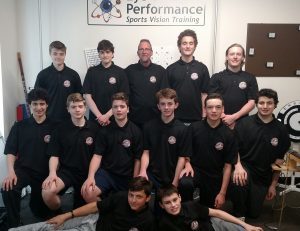 Gary has over twenty years in the optical field, including the operation of several stores with complete optical laboratories. He has extensive experience with training hundreds of goalies and provides clients with the most up to date vision training equipment and training methods. Gary's years of coaching youth baseball and basketball, as well as participation in fishing and shooting sports, give him great insight regarding the visual needs of the athlete.
Kim Johnson, The Athletes Yoga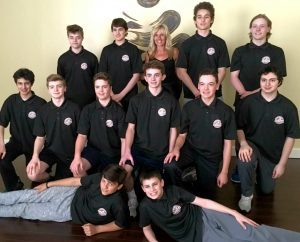 Kim has worked with hundreds of athletes from all over the world from every sport imaginable. She has trained individual athletes from amateur to professional, and teams from high school through Division I. She developed and continues to teach comprehensive yoga programs for local high schools, colleges, Junior hockey programs, athletic facilities, and camps. "Preventing injury and enhancing performance are my focus but I never lose sight of the fact that they are human beings first. By addressing the whole athlete, I encourage them to reach their full potential."