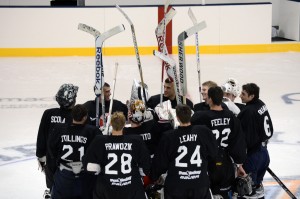 It's hard to imagine feeling alone in a crowded room but that is a goalie 's world. Goaltending is the greatest position in all of sports but they are often neglected until the fate of the team rests on their shoulders. At Stop It Goaltending, goalies are our number 1 priority. Everything we do is to provide goalies the tools and confidence for them to succeed both on and off the ice. We pride ourselves on innovation, being on the cutting edge of goaltending development and have created a world class curriculum, environment, apps and network.  
Our passionate and experienced coaches are dedicated to maximizing every goalies potential and enjoyment of the position. We offer lessons year round and a full lineup of summer programs. Our Stop it Goaltending U app provides goalies, goalie parents and goalie coaches the opportunity to grow their understanding of the game, get feedback and receive mentorship all within a supportive community. The SIG Game Day app is our evaluation tool that provides goalies with an objective evaluation of their performance. The Bridge is a season-long academy for academic and athletic achievement. Experience all Stop It Goaltending has to offer by registering for one of our training programs or downloading our apps. 
The Stop It Goaltending staff is comprised of professional and college goaltending coaches. In the summer, our Directors are assisted by some of the top professional and college coaches in the nation, as well as SIG students currently playing pro or college hockey. The following is a listing of our goalie coaches.
Brian Daccord
President | Founder
Brian Daccord is the President and Founder of Stop It Goaltending as well as the goalie coach of the Boston University Terriers Men's Hockey Team. He recently served as the Special Assistant to the General Manager and Director of Goaltending Operations for the Arizona Coyotes and prior to joining the Coyotes spent five seasons with the Toronto Maple Leafs in goaltending scouting and development. He was the goaltending coach for Adler Mannheim in the DEL for six seasons, winning the German Championship in 2014-2015 under head coach Geoff Ward. He has also served on the staff of head coaches Pat Burns, Mike Keenan, and Robbie Ftorek while goaltending coach for the Boston Bruins.
A native of Montreal, Quebec, Daccord played college hockey at Merrimack College which led to a seven-year professional career in the Swiss National "A" League. Following retirement, he returned to North America and earned a Master's Degree in Sports Management and authored the book "Hockey Goaltending" selling over 40,000 copies. Brian also released "How To Be A Goalie Parent" on August 1, 2021. His latest book, recently published, "How To Be A Goalie" in November of 2022. He began his coaching career as an assistant at his Alma Mata while establishing Stop It Goaltending, LLC, which now trains over 1,000 goalies annually and has produced over 25 NHL draft picks. He is also the founder of the Bridge Program, the Stop It Goaltending GCG Prospects Event, and co-founder of the Greatness Lab.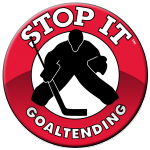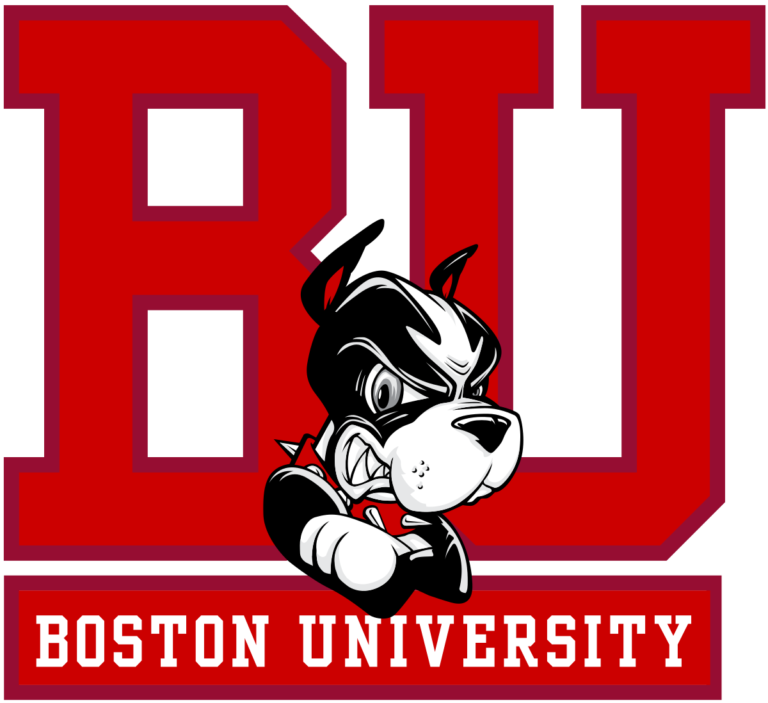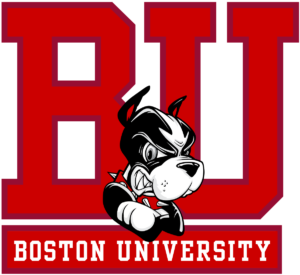 Katie Burt
Director of Hockey Operations and Women's Director
Katie Burt the Director of Hockey Operations and Women's Director Of Goaltending Development. She is currently playing for the Boston Pride in the PHF. Katie played in the Premier Hockey Federation on the Metropolitan Riveters last season. In her 2021/2022 season, Katie posted a 1.41 GAA and a .958 save percentage. She lead her team to an Isabel Cup Championship putting up a 1.00 GAA, and a .965 save percentage, with a record of 3-0-0 in the playoffs. 
A longtime SIG goalie, Katie is one of the most accomplished goaltenders in NCAA history. A four-year starter at Boston College, she posted three 30-win seasons and holds the NCAA career wins record while backing the Eagles to nine championships during her time at The Heights including four Hockey East regular-season titles (2014-15, 2015-16, 2016-17, 2017-18), three Beanpots (2016, 2017, 2018) and two Hockey East Tournament crowns (2016, 2017). Internationally, Katie was a member of the U.S. Under-18 National Team that won the gold medal at the 2015 IIHF Under-18 World Championship in Buffalo, NY, and helped the U.S. Under-18 team win the silver medal at the 2014 IIHF U18 World Championships in Hungary. Selected first overall in the 2017 NWHL Draft, She was named to the 2019 NWHL All-Star Game and was a finalist for the NWHL Goaltender of the Year award. A Lynn native and economics major, Katie was also a dedicated student while at Boston College and earned the Athletic Director's Award for Academic Achievement was a Hockey East All-Academic Team member and earned a place on the ACC Academic Honor Roll.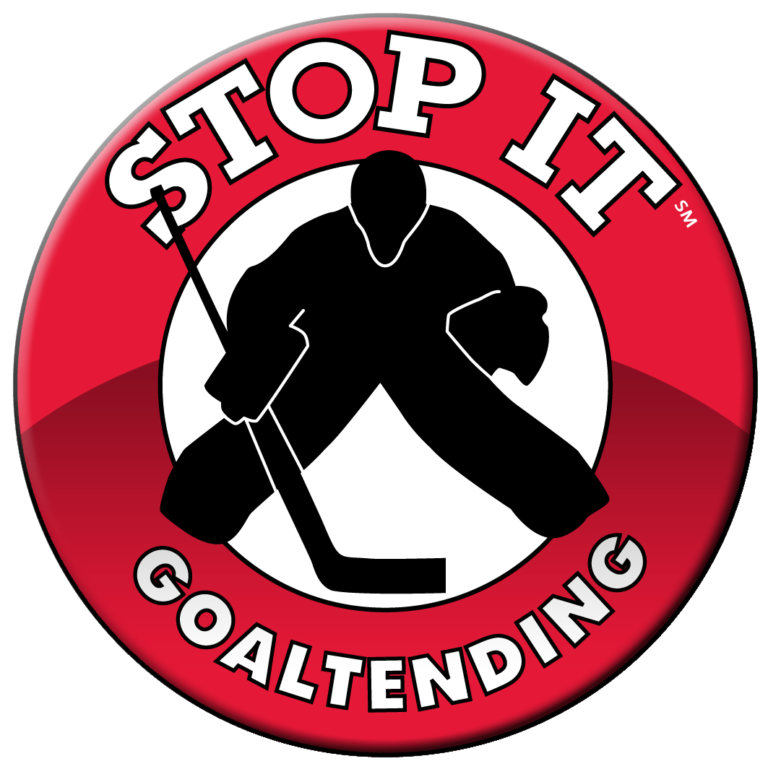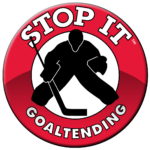 Adam Mercer is the Stop It Goaltending Director at our Middleton (Hat Trick Center) and Merrimack College locations. Adam was a long-time Stop It Goaltending student as he made his way through his hockey journey, with his final stops at the NCAA Division III level with Norwich University as well as Southern New Hampshire University. He is currently the Goaltending Coach for the Worcester Railers Junior Hockey Club in the EHL and EHL Premier. Adam has a pure passion for helping motivated goalies reach their goals.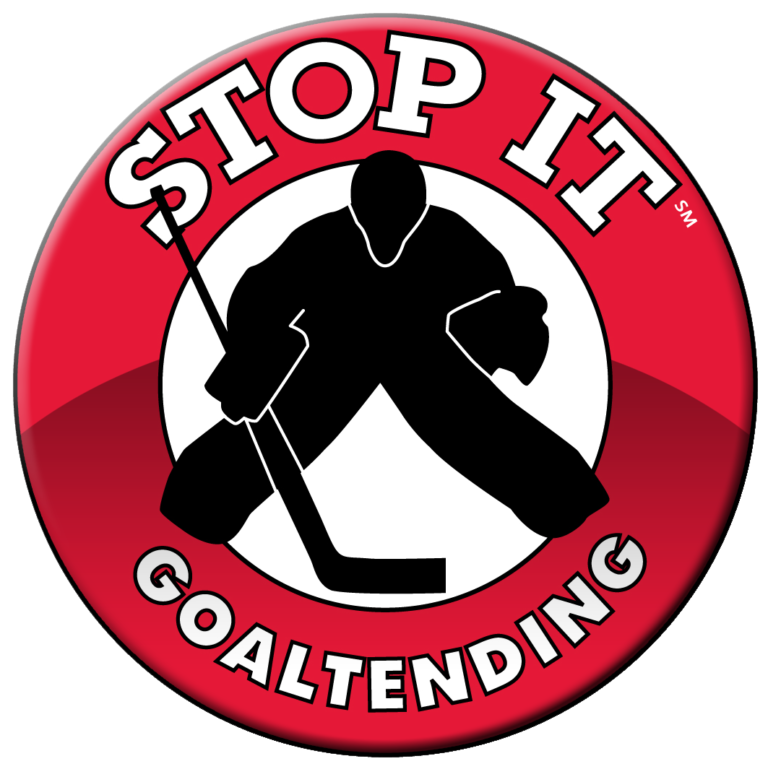 Pat Schena
Director & SIGU Advisor
Pat Schena is a Stop It Goaltending Director and leads the Stop It Goaltending U advising program. Holding a Master's Degree in Innovation and Technology as well as a Master's Degree in Project Management, the former Boston University Terrier has joined forces with former Arizona Coyotes Director of Research and Development, Jeff Walker, to create an advanced placement system to assist goalies find their next playing opportunity. Pat has playing experience at the public and private High School level, Prep School, Tier 2 Junior; ACHA, NCAA Division 3 and Division 1 College.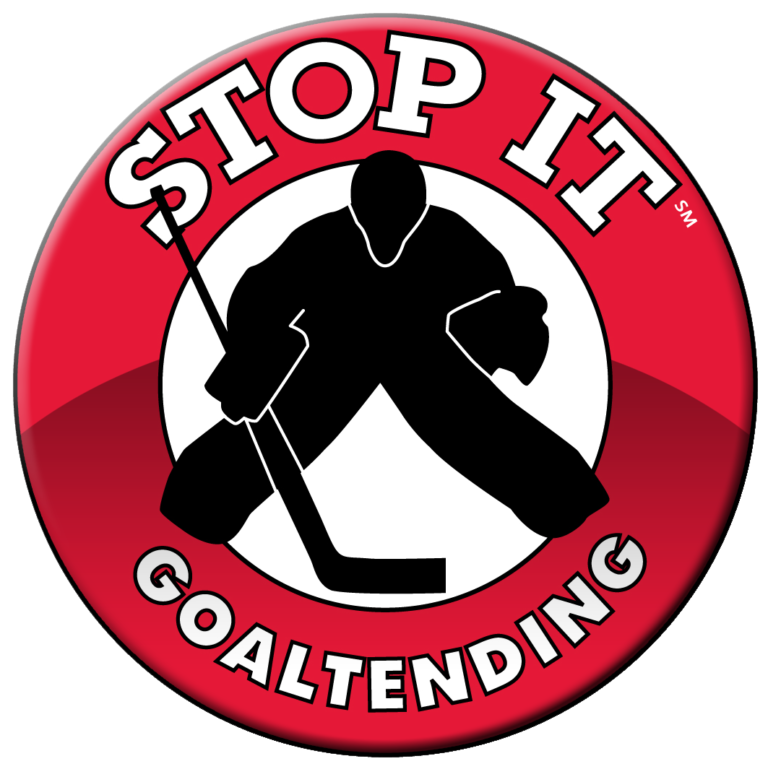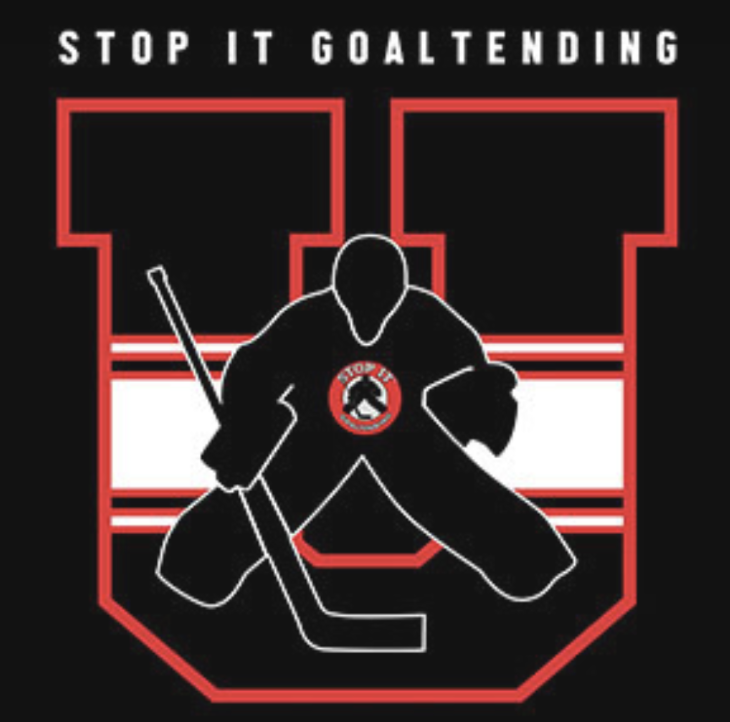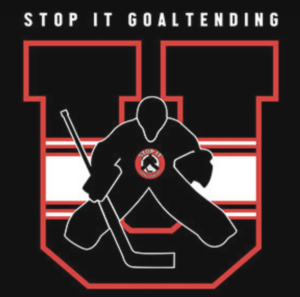 Mike DeFilippo
Operations Manager
Mike DeFilippo is the Operations Manager at Stop It Goaltending. Mike has a bachelor's degree from Merrimack College in finance and a Masters Degree from Bentley University's McCallum Graduate School of Business. Mike began his relationship with Stop It Goaltending in 2016 as a shooter and has been embedded in the company ever since. A highly energetic personality combined with great work ethic, Mike provides Stop It Goaltending goalies and parents with exceptional customer service and communication.
Operations@stopitgoaltending.com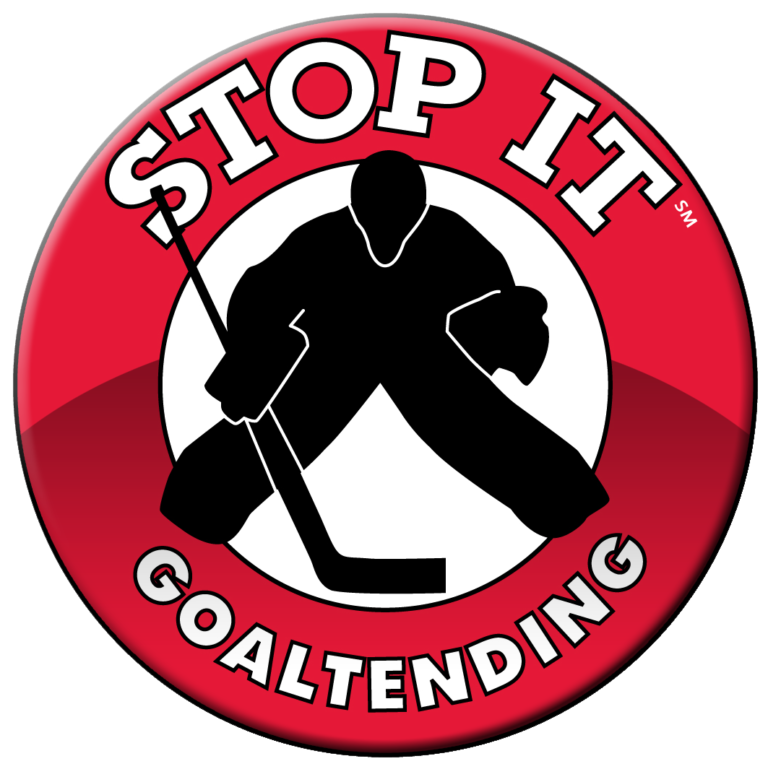 Andrew Raycroft
Former NHL
Goaltender
Brian Mahoney-Wilson
Detroit Red Wings (NHL/AHL)
Bruce Irving
Providence College
Mark Hanson
Former Harvard W (Hockey East)
Sean Walsh
University of Southern New Hampshire (NE10)
Tyler Holske
South Shore Kings (NCDC)
Tyler Stillings
Cushing Academy
(Prep)
Zack Perkins
Anna Maria College (NCAA III)
Moe Bradley
Boston College
Sarah Quigley
Anna Maria College
Alfie Michaud
Maine University (Hockey East)
Andrew Matheson
Arizona State University (Independent)
Andrew Mercer
Clarkson University (ECAC)
Bob Bellemore
USA
Hockey
Bob
Essensa
Boston Bruins
(NHL)
Brian Kristiansen
Institute of Goaltending – Scandinavia
Bruce Irving
Providence College
Chris
Hall
Merrimack College W (Hockey East)
Chris
Terreri
NY Islanders
(NHL/AHL)
Dan
Dubois
Aamped
Goaltending
Dan
Jewell
Merrimack College
Jamie McGuire
Hockey
Canada
Jared Demichiel
UMass Amherst (Hockey East)
Justin Goldman
The
Goalie Guild
Larry
Sadler
HC
Gherdeina
Magnus Olsson
Malmo Redhawks (Sweden)
Mike Doneghey
Chicago Blackhawks (NHL Scout)
Mike Dunham
Boston Bruins (NHL/AHL)
Mitch
Harris
The
Goalie Doctor
Peter
Aubrey
Chicago Blackhawks (NHL/AHL)
Phil
Osaer
USA
Hockey
Rick Wamsley
OHL Goaltending Consultant
Rob Haberbusch
Hamilton College (NESCAC)
Rob
Heholt
York University
(CIS)
Ron Petronella
Elite Goalie
Academy
Scott Clemmensen
New Jersey Devils (NHL/AHL)
Steve Androlewicz
Racine Goalie
Company
Tara Connolly
Wesleyan
USA Hockey
Taylor Nelson
Canisius College
(ECAC)
Maria
Mountain
GCG Head Strength & Conditioning Coach
Kim
Johnson
GCG Head Yoga
Instructor
Dan
Newton
Strength & Conditioning
Coach
Adam
Naylor
Performance
Coach
Steve
Brown
Mental Skills
Coach
Stephan "Wack" Serwacki
Equipment
Director
SIG DEVELOPMENT CENTER LOCATIONS
Foxboro Sports Center
Foxboro, MA
The Stop It Goaltending Development Center in Foxboro, MA  is located on the mezzanine level of the Foxboro Sports Center.
New England Sports Center
Marlboro, MA
Hat Trick Center
Middleton, MA
When entering the industrial park, stay right. We are located in the back building.
Mass Conn United Training Center
Springfield, MA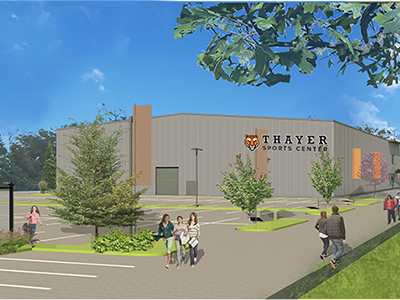 Thayer Sports Center
Braintree, MA
Lovell Arena
Rockland, MA
Lovell Arena
Rockland Massachusetts
120 Bill Delahunt Pkwy, Rockland MA 02370
https://member.daysmartrecreation.com/#/online/stopit/programs/14/level?customer_id=2&&
Bridgewater Ice Arena
Bridgewater, MA
** Please Note **


ALL LESSONS are subject to change due to Covid-19 and individual rink policies
MONDAYS
WEDNESDAYS
Bridgewater Ice Arena