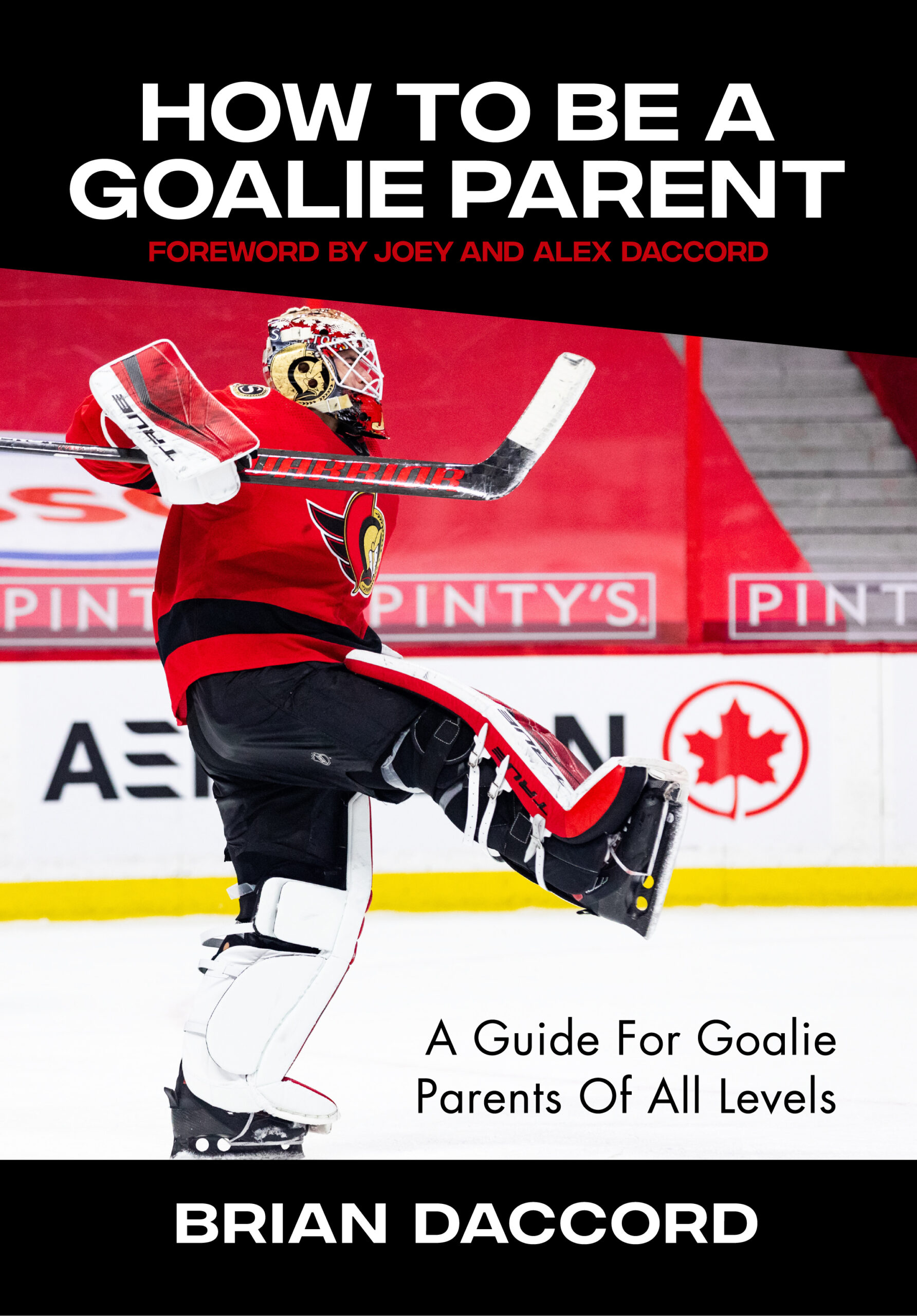 How To Be A Goalie Parent is a guide for goalie parents of all levels and provides them the tools to maximize their son or daughter's enjoyment of the position. The book contains practical advice from a world leader in goaltending development and a father of two goalies himself. At the conclusion of each section there is an interview with a parent of an NHL or Olympic goalie. Age specific suggestions, stories from personal experience and answers to the most frequently asked questions result in a net gain for all readers.
"I've had the privilege of getting to know Brian over several years now, and have benefited greatly from his unique perspective as both a goalie coach and goalie parent. His knowledge and thoughtful outlook of the position make this book required reading for everyone in the goaltending community."
BOB ESSENSA – Boston Bruins Goalie Coach, Former NHL Goalie, Stanley Cup Champion, Goalie Parent
"How To Be A Goalie Parent' is an extremely valuable resource to gain an understanding of the challenges a goalie will face. Brian is spot on with the insights and knowledge that he shares throughout the book. A must read for parents at every level of the game."
COREY SCHWAB – Arizona Coyotes Goalie Coach, Former NHL Goalie, Stanley Cup Champion, Goalie Parent
"The insight Brian provides in this book is unparalleled. I've had the privilege of watching Brian work with goalies of all ages for years. Not only has he provided top-notch training, but his guidance is worth gold. My hope is that every goalie parent picks up this book and gains a better understanding of how to be a positive influence on their child's goaltending career."
ERIN HAMLEN – Merrimack College Head Coach, Former USA National Team Goaltender, Two time ECAC Champion, Goalie Parent
ABOUT THE AUTHOR
Brian Daccord is a former Goaltending Coach for the Boston Bruins, Goaltending Scout for the Toronto Maple Leafs and Director of Goaltending Operations for the Arizona Coyotes of the National Hockey League. He is the Founder and President of Stop It Goaltending as well as the goalie coach for the Boston University Terriers Men's Hockey Team. A proud goalie parent himself, he holds a Masters Degree in Sports Science and authored the book "Hockey Goaltending" selling over 40,000 copies worldwide.